Hello, lovely peeps, Doris here with her Tuesday thoughts, which will be short and sweet, and quite possibly ranty. You have been warned.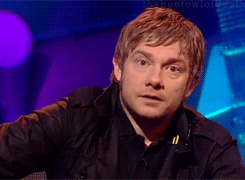 What brought this on, you may well ask? Well, the title will give you a clue! The above was actually said during a wedding dinner I attended this weekend. Now, don't get me wrong the actual event was fab, and I really enjoyed myself, but as we were sitting around this table making small talk which folks we'd never met before the conversation inevitably turned to, "So, what do you do?"
My ever supportive and far too proud of me hubby announced that I was an author.
"Oh, really, what sort?"
All well and good until the subject of what exactly I write came up.
As per usual, the whole oh like Fifty shades came up. I just smiled sweetly and said, "My dear, I write far hotter than that."
While the women at the table were supportive, you had to get one joker, who came out with the rubbish comment, not to me, I hasten to add, but to his wife, who was talking to me about my books.
Cue her reply, "No, but she writes it."
Cue me, smiling not so sweetly at Mr. Clever Clogs. "Yes, that's right, and I do very well, thank you."
The expression on my face must have given me away. I know I have a very expressive face and probably looked ready to take his head off…. because he dropped the subject. Then again, my continued ignoring of his might have had something to do with that too.
Seriously, though…. grrr….
That was on top if the usual, "Oh, I should write a book," and wink, wink, nudge, nudge comments. Is it any wonder I normally keep what I do to myself?
   Anyhoo, just had to get that off my chest. I shall never understand why folks have such a low opinion of the romance industry in general and erotic romance in particular.
On the upside I also met several folks at the wedding who are avid fans of my writing, so, ya know it swings in roundabouts.
They tend to be quieter than the neighsayers, mind you, but that's okay.  I shall continue to ignore those that belittle the genre and continue to write what I love. Best way of dealing with them really, and well I know what my next villain will be called.
He may or may not find himself emasculated by a pint-sized, erotic romance reading woman…
*whistles innocently*
That's all from me today, folks.
Do stay naughty, won't you!
Dxxx